Collection: V
The Warrior, Ghost and Garden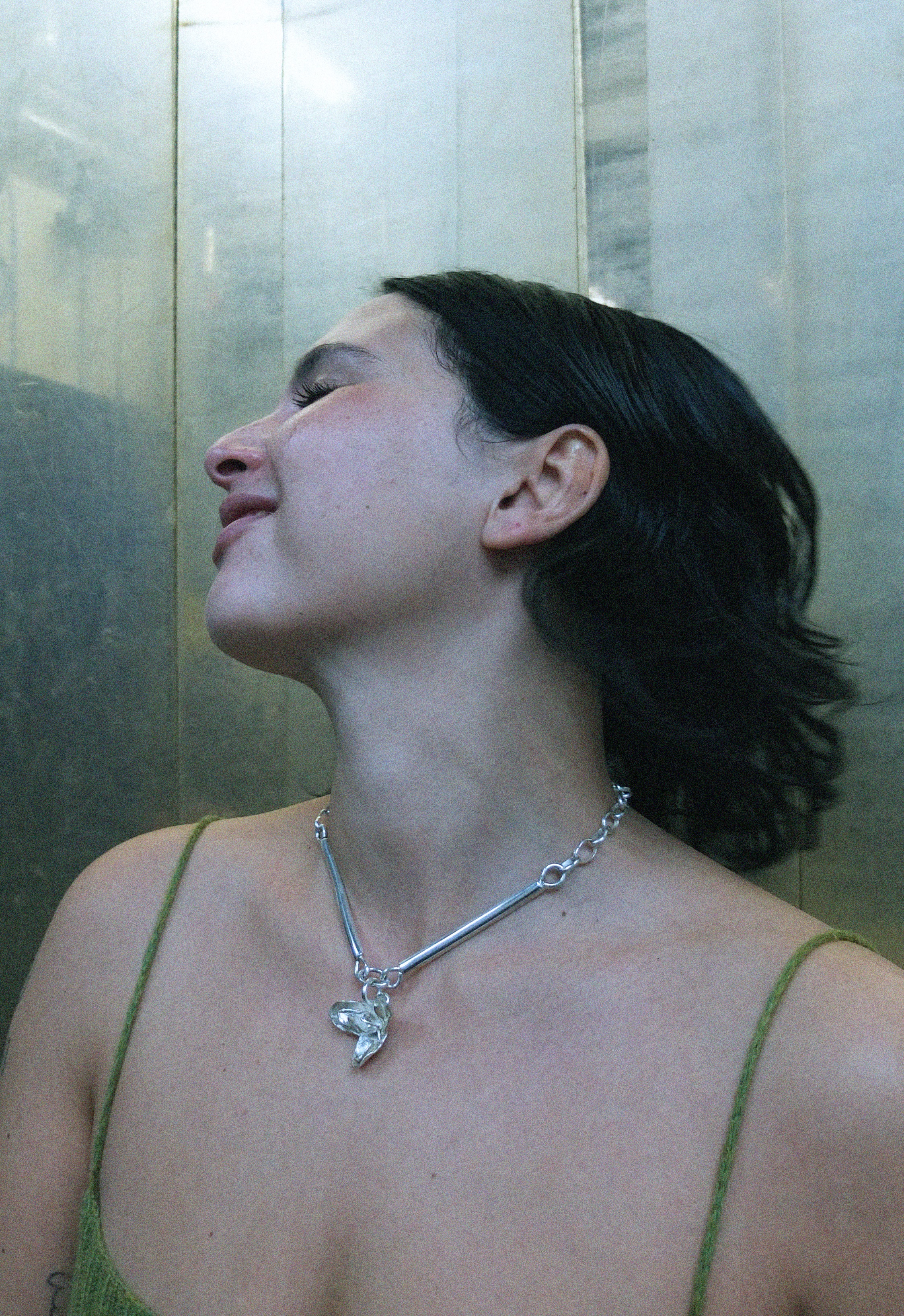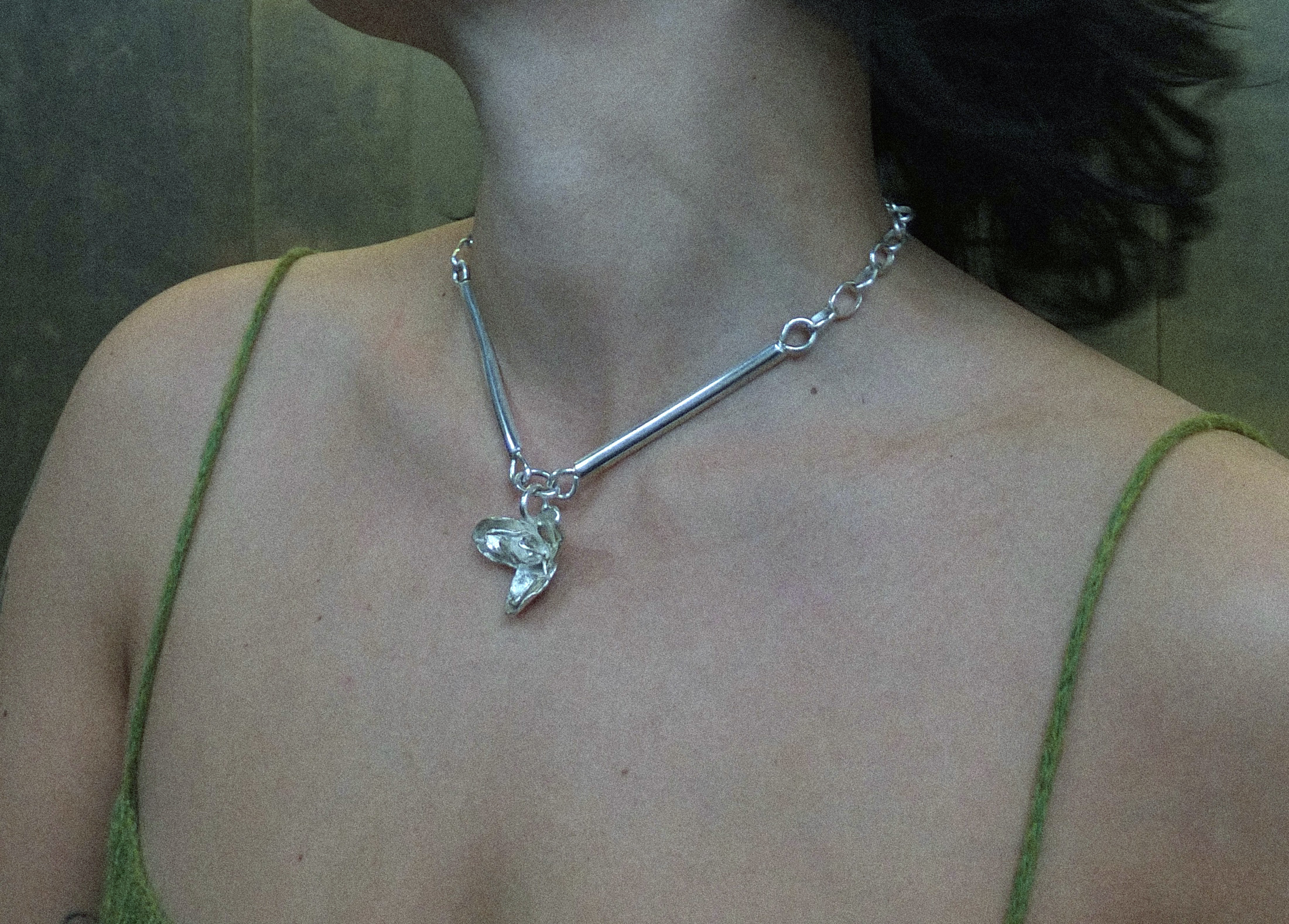 ︎ Name: LILITH NECKLACE
︎Material: 925 Sterling Silver
︎ Dimensions: Custom Length
︎Lilith Necklace is a piece inspired by the ancient goddess and demon Lilith. She is one of the first female figures for independent sexuality, freedom and power. Going back 4000 BC, Lilith was the night demoness of the Babylonian pantheon in the Sumerian-Akkadian mythology. She was also Adam's first wife before she got thrown out of the garden of Eden because she refused to comply with, and obey Adam.

This jewllery piece is an homage to Lilith and her uncompromising path into our modern time, how she keeps on inspiring us, across all languages and cultures. The necklace is an amulett, a protector.
︎ Contact to pre-order this piece

︎ As a result of the crafting process, you may find some small differences in shape and size. Please allow two to five weeks for production and shipment.
---

New pieces of the collection drops
erraticly from January 2023